"Time flies", everyone says.
It's frightening sometimes
to look in the mirror and see
the evidence of that.
So often, we don't take a moment
to say what's in our hearts,
and then, when it's too late,
we wish we had.
I'm taking a moment now, Mom,
to tell you this...
When I was a child, there was
so much I couldn't understand,
like how hard you worked
and how much you sacrificed
for our family.
There were dreams you had
to put on hold
and dreams that never came true.
You must have felt frustrated
sometimes, no doubt,
and at times even full of despair.
Yet you never gave less
than your best to us.
You didn't have an exciting career
or beautiful clothes.
You never traveled the world
or drove a fancy car.
Every day, you looked after us,
worried about us, fed us,
and loved us,
without expecting anything in return.
You see, Mom, I know now
and understand
that you actually gave me two lives:
my own... and yours.

-- Cheryl Van Gieson

I miss you, Mom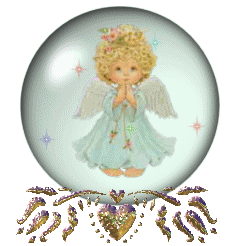 What is ALS?


A college student becomes
uncharacteristically clumsy as
she rehearses for her ballet recital...

An investment banker and father
of four starts slurring his words...

A restaurant manager has trouble
turning the key in her car ignition...


These people are experiencing some of the first symptoms of ALS (amyotrophic lateral sclerosis). Also known as Lou Gehrigs disease, ALS attacks the bodys motor neurons, or nerve cells, and proves fatal within an average of two to five years. As motor neurons are destroyed, a person with ALS loses his or her ability to walk, speak, swallow and breathe. Unless we do something, 300,000 seemingly healthy Americans living now will die from ALS. It is a fact that, if we solve the mystery of ALS, we will learn what we need to know about other devastating brain diseases including Alzheimers, Parkinsons and Huntingtons, which afflict over six million people. To date, there exists not one effective treatment to improve the lifestyle of someone with ALS. Project A.L.S. is working to find and fund treatments and a cure for a disease that has been
stamped untreatable for almost 150 years.

*ALS (amyotrophic lateral sclerosis) is a fatal neuromuscular disease characterized by muscle weakness and a progressive wasting and paralysis of the muscles.

*ALS is also known as Lou Gehrigs Disease, after the Yankee baseball legend who died from the disease in 1941 at age 38.

*ALS destroys motor neurons, which are among the largest of all nerve cells in the brain and spinal cord. Motor neurons are responsible for sending messages to muscles throughout the body.

*As motor neurons are destroyed, muscles weaken and lose their ability to move. Eventually, most muscles are affected, including those of the legs, feet, arms and hands, and those that control swallowing and breathing.

*ALS can strike anyone, of any race or ethnic background, at any age. Approximately 80% of cases begin between 40-70 years of age.

*The life expectancy of an ALS patient averages 2 to 5 years.

*ALS is not a rare disease. Of the U.S. population living today, over 300,000 Americans will die from ALS.