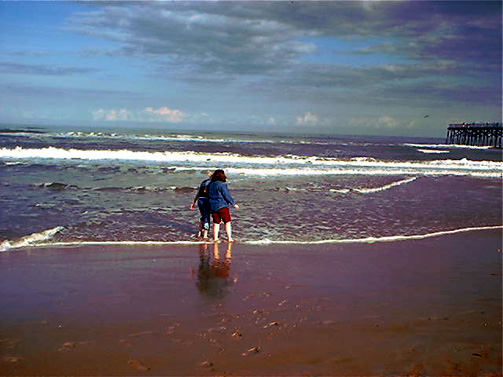 This was the first time Mandi and I had seen an ocean, so you know we had to get in it...unluckily Florida was starting their streak of cold weather that day! I was sick for months after we got back home...but, I'd get in it again.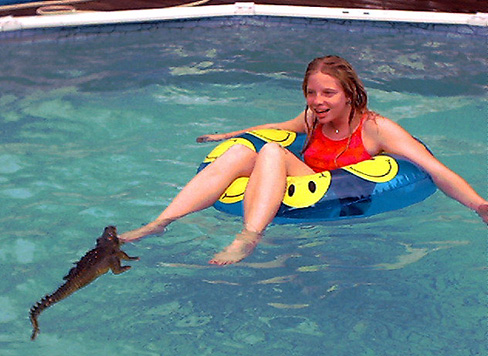 Charlie's gator got loose while Mandi was swimming (May 2001)...luckily his mouth's not big enough to have her for lunch...lol.
Charlotte helping Mikela swim, without swallowing too much water. Mandi's in the purple behind them, with Candice and the rest of the group.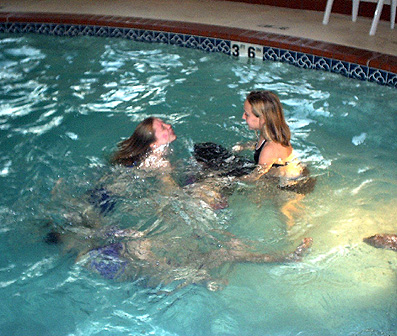 Taken at Mandi's birthday party...the whole group in the pool. Lindsey's on the right, Sarah bobbing up out of the water and that purple shape is Mandi underneath the water.