T'was the month before 'All-Hallows-Eve',

Getting their broomsticks ready to leave...

The Sanderson sisters were filling the pot,
With 'eye of newt' and a fungus for rot.

Winifred-dancing-is consulting her "Book",
with Mary peeking over her shoulder-sneaking a look.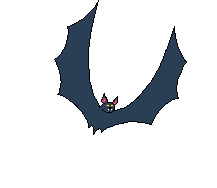 Sarah is flying low, all over the town,
calling all the little children, uphill and down.

Singing, "Come little children, I'll take thee away-into a land of enchantment. Come little children, the time's come to play-here in my garden of magic."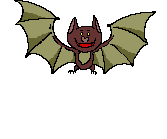 They came in a row, all the little girls and boys,
Hoping for candy, wishing for toys.


Watching by candlelight-with the fire burning low,
The sisters fell into a deep sleep, by the orange glow.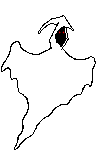 One curious child slowly crept over to Winifred's book,
Hearing their snores, he took a quick look.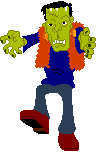 Reading the spell the sisters had cooked,
he noticed two pages, stuck together in the "Book".
(The sisters had brewed "Nytol"-inhaling it as it cooked.)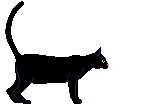 Giving a cheer, he opened all the cages,
letting all the children out-all different ages.

And I heard him exclaim, as they ran out of sight...
"Happy Halloween to us all....to the witches..."
"GOOD NIGHT!!!"